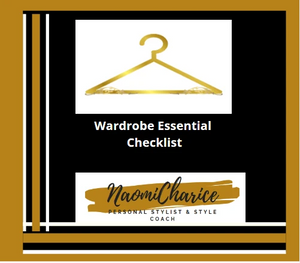 Building a functional wardrobe can be a headache, but necessary to do. Every woman should have a fully functional wardrobe that they LOVE!
But not every woman has the ability, knowledge, or capacity to put together said wardrobe.
I created this wardrobe checklist to eliminate some of the thinking-process for you. 
The items mentioned in this checklist will get you started on the process of loving the wardrobe you have.