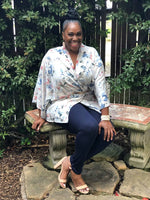 Meet the Owner
I'm Naomi. I'm known across social media as the Style Connoisseur.
I'm a beauty professional of more than 15 years, a professionally
trained Style Coach and Personal Stylist and THEE very proud owner of THIS boutique- N'Vyd Style! I'm a lover of Christ, a professional businesswoman, and a person that's been deemed as one who has "style like none other".
No, seriously, I am. You can read it here:http://www.epatoday.org/fall_2019/epa_today_fall%202019.pdf (see page 11)
After spending 20+ years in the corporate world, I decided to eat,
sleep, and breathe in the very thing that sets my heart on fire. What is
that you ask? A Personal Style Expert/Coach and Boutique Owner….and I haven't looked back yet!
I believe that your style personality and lifestyle should mesh AND
that it shouldn't be compromised for comfort. When I launched N'Vyd Style- an online boutique for the everyday woman, I knew that I wanted to provide looks that are cute, comfortable, affordable, and versatile.
And, that's exactly what I did.
My clients range from professional, on-the-go women to highly sought
out Journalist and entrepreneurs. I have always believed that fashion should be fun and your personal style should reflect your personality.
Read More
WELCOME...TO....BLACK FRIDAY!!!!!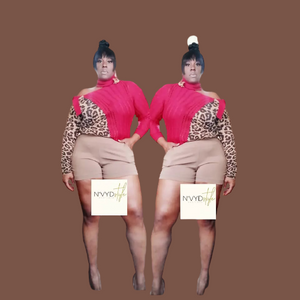 Welcome to Black Friday!
It's SWEATER season!
And, what's better than an eye-catching, head-turning sweater? An eye-catching, head-turning sweater that's ON SALE!
N'Vyd Style: An EXCLUSIVE, Unique, and affordble way to STAND out!
N'Vyd Style; a brand that represents the BOSS in you!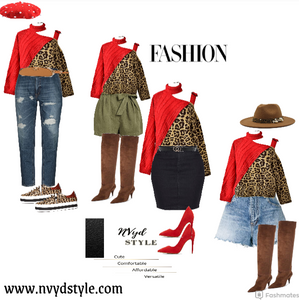 How will YOU show up?
Your style personality is actually deeply internal. It reveals who you are in a way that is entirely unique to you while also lifting you up to be the best versions of yourself. Do you know your STYLE PERSONALITY? Which look is your favorite?
What our customers are saying.....
Excellent customer service. Fast shipping and I love the packaging. The items are reasonably priced. The owner does an excellent job coordinating the TOTAL outfit.I will continue to support this business.

Kisha Armstrong Ireland
The dress and jumpsuit I purchased for a friend birthday was not ONLY cute, and trendy, but the fit was very complementing for a plus size babe. N'Vyd Style answered a ton of questions I had on the garments, and even made suggestions that worked well for my friend. The garments arrived quickly, and she was pleased with the fabric and make of it. We will for sure be shopping with N'Vyd Style for years to come!

Michelle Boykin
Great customer service, received my package in a timely matter and I LOVED my order!

Stephanie Hobbs
Add customer reviews and testimonials to showcase your store's happy customers.

Author's name